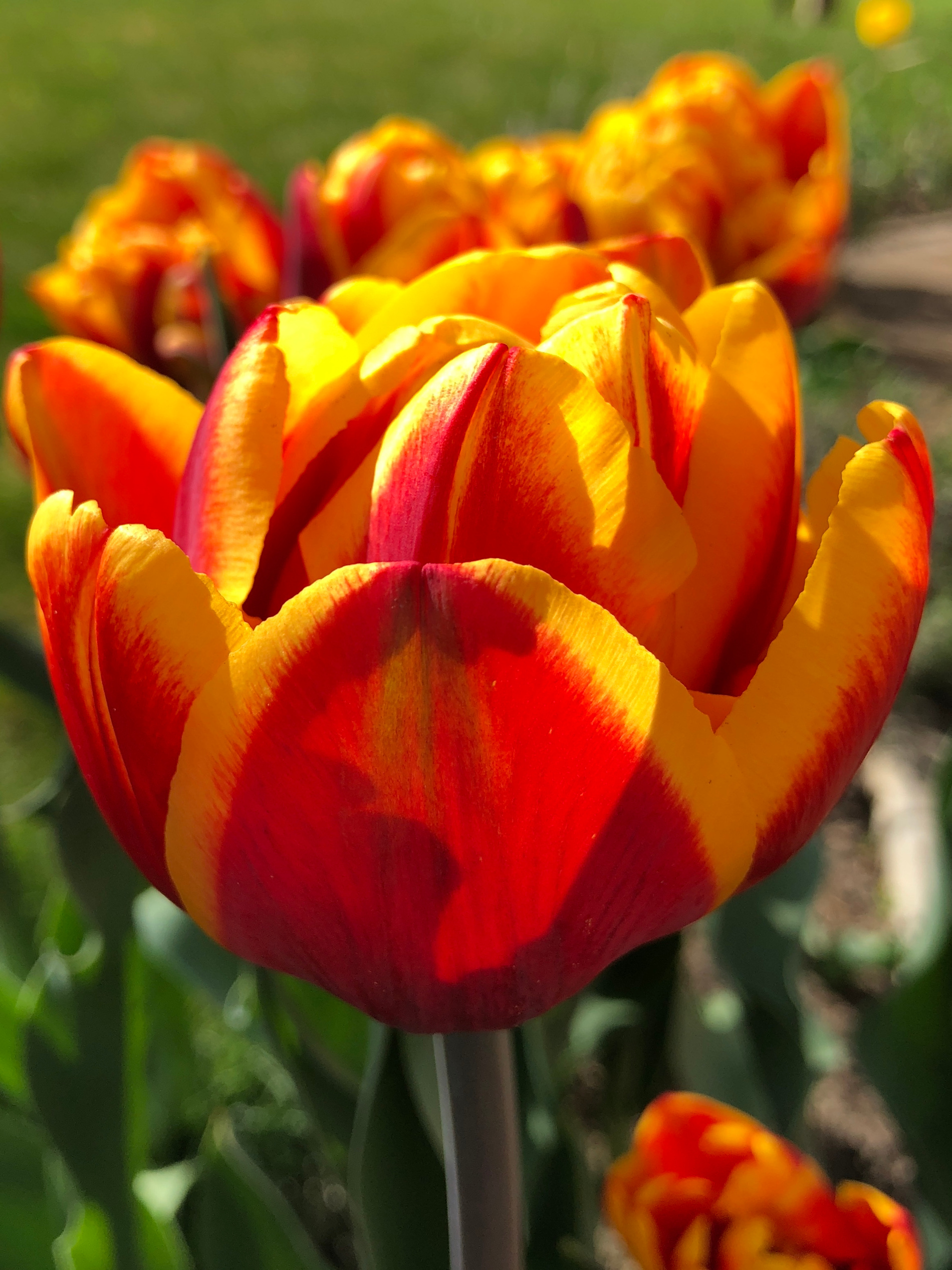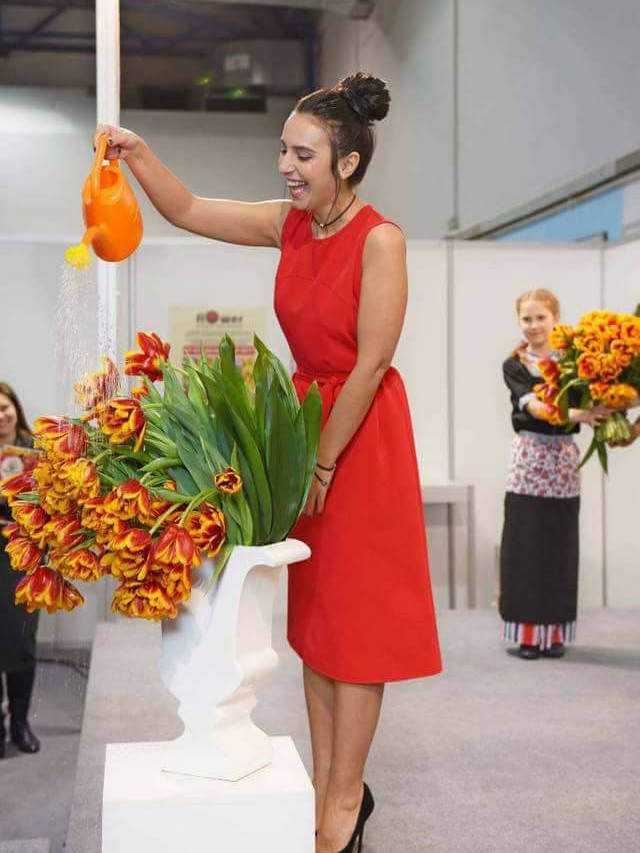 Introducing the "JAMALA" tulip
On March 21, 2017, at the opening of FLORA FLOWER EXPO in Kyiv, the company StoKolex introduced a new variety of tulip, named after the Ukrainian singer Jamala, the winner of the Eurovision Song Contest in 2016. We were proud to have Jamala being present during the official name giving ceremony.
Jamala was an ideal match for the flower as they both combine the same beauty, brightness and strength.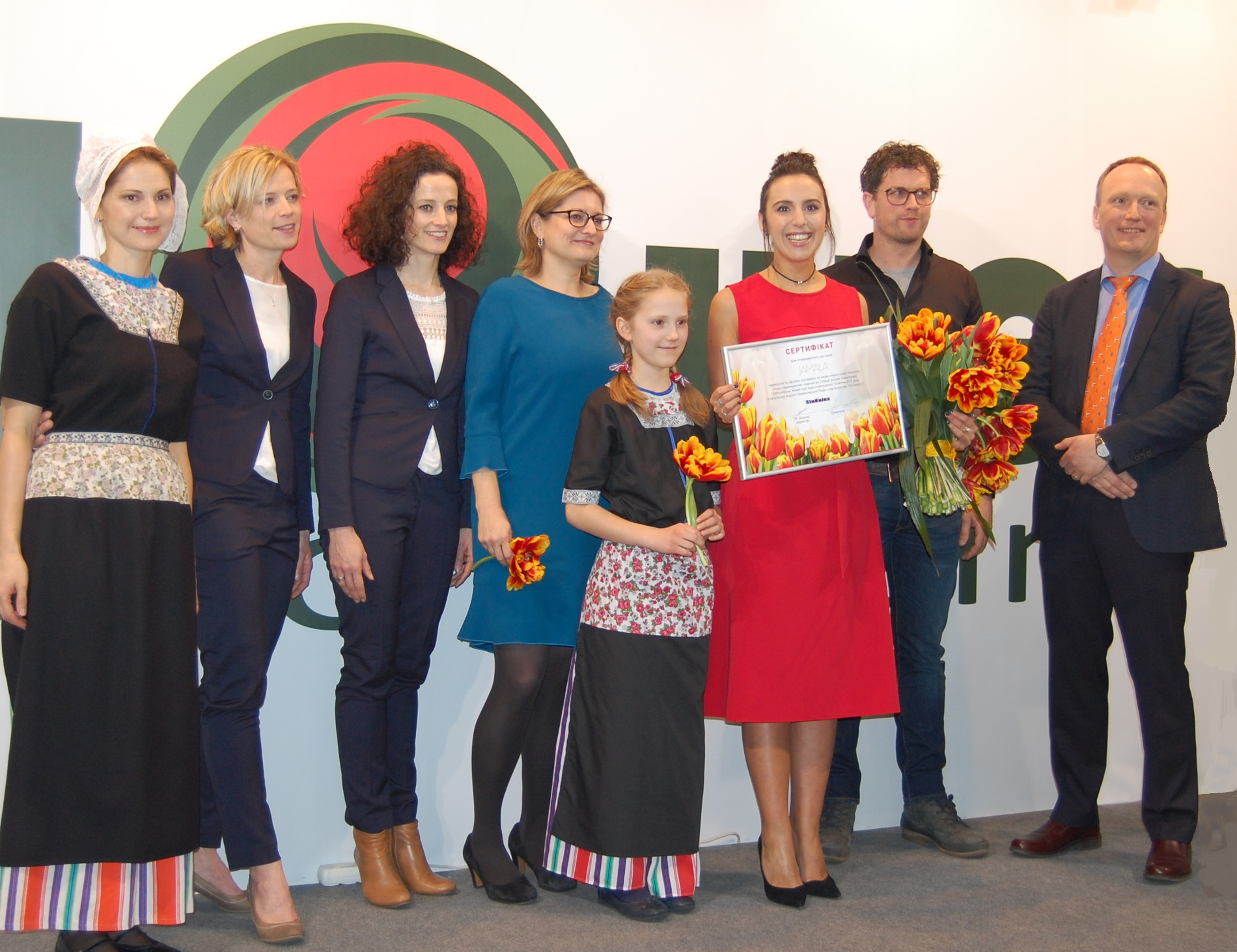 With the opening of the flower show in Gdansk, Poland, in February 2011 a new tulip from StoKolex is baptized. The tulip is named after the former president of Poland, Lech Walesa. The wife of Walesa, Danuta, had the honor to baptize the tulip.
As the colors of the flag of Poland, this tulip is red, with a white border.
We grow the tulip "Lech Walesa" ourselves.